Dinosaurs & Dragon Fruits Tour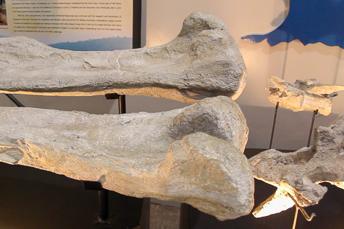 Duration
2 Days
Start/Finish
Khon Kaen to Khon Kaen
Highlights
• Seeing dinosaurs; both real fossils and giant statues
• Awesome views of the circular Phu Wiang mountains
• Seeing handbags made from old wrappers
• Visiting a local women's weaving group
• Walk through the forest in Phu Wiang National Park
Description
Wiang Kao district offers a fantastic mix of local life and natural beauty, which makes this one of our favorite tours. Khon Kaen province is famous for dinosaurs and this tour travels to the heart of dinosaur country in the Phu Wiang mountains where several important paleontological discoveries have been made, including two previously unknown species: Phuwiangosaurus sirindhornae, a 15-meter (49 feet) long sauropod named after Thailand's beloved princess, and Siamotyrannus isanensis, an early ancestor of Tyrannosaurs Rex named after Thailand and Isan. This is what accounts for the abundance of dinosaur sculptures in Khon Kaen city. We'll visit the dinosaur museum, stop for photo-ops with life-sized concrete statues, walk next to dinosaur footprints, and see some actual fossils still stuck in the bedrock. But, even without the dinosaurs as a draw, Wiang Kao district is a wonderful place to visit. It's a very traditional region with few modern concrete houses and no 7-11s; and once you turn off the short main road you may feel you've taken a small step back in time. Plus the microclimate of the curious ring-shaped mountain range, which has just a single pass leading to its interior, makes the area highly productive, so you'll see lots of fruits and flowers being grown. We'll visit several handicraft villages, a little local history museum, and also climb a soaring tower to take in the awesome 360-degree view of the mountains.
We also have a one-day Dinosaur Daytrip version of this tour.
Add-Ons
Make the most of your trip with our special add-on activities before, during, or after your tour.
Day 1 – Wiang Kao
Our first destination is Si Wiang Dinosaur Park, full of giant concrete dinosaur statues, plus a few animatronic ones that move and roar. It's a great stop for kids and offers some fun photo ops. We'll then savor the awesome 360-degree bird's eye view of the ring-shaped mountain range from a soaring hilltop observation tower. Next we'll visit a village where most people weave reed sitting mats and another where several enterprising women make handbags out of old single serving coffee packages. Then we stop at a temple where the local women's group sometimes works weaving long Buddhist banners, turning simple designs into a beautiful final product. After lunch we take a look at a European-inspired school building from the reign of Rama 7 and then roam through a bizarre and beautiful rock field around a forest temple. There are more great mountain views from up here. Then we will take a scenic drive to a unique little local history museum and we'll finish the day by strolling through one of the district's evening markets to see the bounty of local foods.
Overnight in Wiang Kao
Day 2 – Phu Wiang National Park
This morning we turn our attention back to dinosaurs with a morning spent at Phu Wiang National Park. We will take a long lovely walk through the forest to see fossils at several of the dinosaur excavation sites, including one where some bones have been left embedded in the bedrock. Then we hit the well-done Phu Wiang Dinosaur Museum, which is actually a complete geology museum, but dinosaurs are the main focus. After lunch we head to a remote sector of the national park to see fossilized footprints and enjoy more scenic views. On the way back to Khon Kaen, we stop to see a blacksmith shop where men pound hot metal into knives and farm tools using traditional methods and visit a temple with very rare historic murals.
If our itinerary doesn't fit your exact needs and desires, please let us know. With advance notice we can usually modify things.
Prices valid until March 2023.
       

Hotel

        

Level
Number of Persons
Price per person, two per room (baht)
1
2
3
4
5
6
7
8
9+
Budget
20,950
10,650
7,400
5,650
4,750
4,050
3,650
3,250
By Request
Deluxe

       

Deluxe level accommodation is not available for this tour.
Homestay
20,650
10,750
7,450
5,800
4,850
4,200
3,750
3,400
<![if supportMisalignedColumns]> <![endif]>
Price Includes
All sightseeing and activities as specified in the itinerary with English-speaking local guides, entrance fees, transportation in an air-conditioned vehicle, hotel transfers, accommodation, breakfast at deluxe-level accommodation and village homestays, dinner at village homestays, snacks and cold water in the vehicle, accident insurance, taxes, and pre-departure travel consultation.
Price Does Not Include
Transportation to Khon Kaen, meals and drinks other than what is specified above, travel and medical insurance, personal expenses (such as laundry, souvenirs, snacks, etc.), tips/gratuities, visa fees (Thai visas are free or not required for most international visitors.), and any additional expenses incurred due to airline schedule changes, natural disasters, political actions, or other factors beyond our control.
Booking/Cancellation Policies
• For tours longer than one day, a non-refundable deposit of 30% is required as soon as possible after making your reservation.
• The full payment is due before the tour begins. This can be done after you arrive in Thailand, as long as you have access to sufficient funds before you depart on your tour.
• International payments are best done by bank transfer, and the cheapest, fastest, and easiest way is with TransferWise. Credit/debit cards can be used through TransferWise or other online wire transfer services. For people inside Thailand, we accept payment via cash (Thai baht, US dollars, British pounds, and euros), ATM transfer, and counter deposit to Siam Commercial Bank.
• If local taxes and/or fuel prices increase significantly, we reserve the right to add comparable surcharges.
This is the accommodation that we normally use for this tour. Of course, if any place is fully booked during your travel dates, we will have to substitute a similar property. If this happens, we will let you know right away.
Click here to see a general description of our accommodation levels.
Day 1 – Wiang Kao
Budget: Chuanchom Resort
Homestay: Ban Hin Rong village homestay